4 Paver Maintenance Tips To Keep Your Hard Surfaces Looking Great
Pavers are an extremely popular choice for patios, driveways, and walkways all over the country, and one of the main reasons they're so sought after is because of how easy they are to maintain. While pavers don't require much in the way of maintenance, they still do require periodic care in order to stay intact over time and continue looking their best. To help you keep your pavers in the best shape possible, our skilled Tampa paver sealing pros have taken the time to put together this short article containing several useful tips regarding proper paver maintenance.
Grab your broom and use it to sweep off the debris and dirt from the pavers often. It's a good idea to sweep them off if you think it's going to rain. When debris like leaves become wet, they often will leave stains which means you have to do more cleanup later.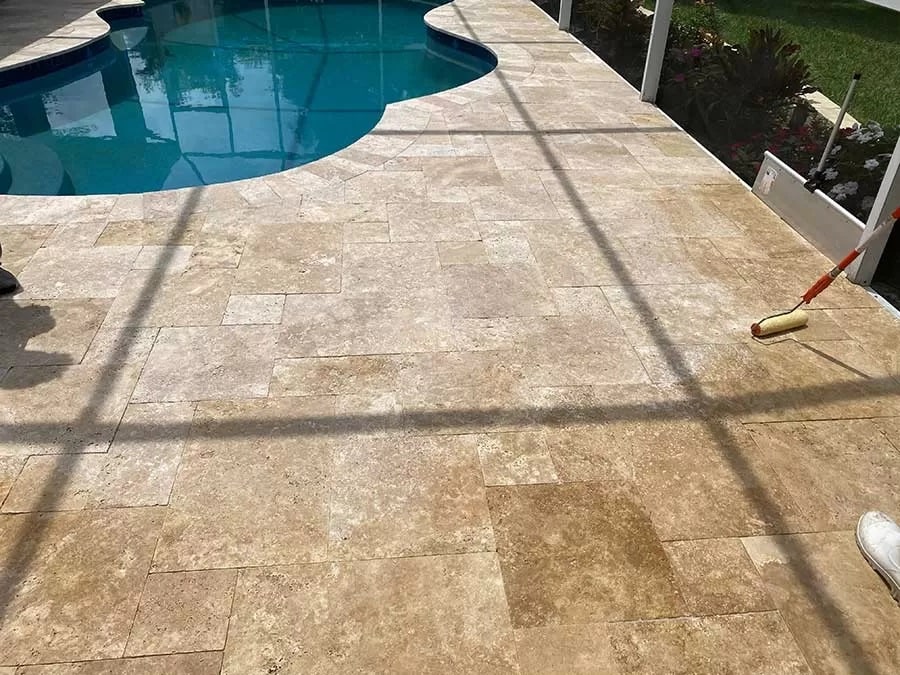 This is as important as sweeping them off. Hose your pavers down, literally. This is going to remove most grime and dirt that's remaining after you've swept them. Normally pavers don't require pressure washing, but if there are things like moss or mold on the pavers, pressure washing can often help with that.
One of the best ways that you can keep your pavers looking their best is by sealing them. You should only seal pavers that are clean and dry, and you can do this once per year or once every two years. The sealant's top coat is going to prevent stains and dirt from getting into your stones. It will provide your pavers with a beautiful shine as well as make it much easier for your pavers to be cleaned. Once you have applied the sealer, they can be kept looking clean and use water to remove the stains. If you're in need of professional paver sealing, give our skilled pros a call today.
If you have discovered one of your pavers is badly stained or damaged, it's easy to replace them and not disturb the surrounding stones. You can install new pavers in just 2 to 3 hours so that you get back that new look.