Modern Paver Sealing: Citrus Park's Paver Sealing Pros
Once you decide to invest in pavers for your Citrus Park home, you need to be sure you also invest in professional paver sealing work. After all, improper maintenance will prevent your home from looking its best. That's why our expert team is available for all your paver service needs. We will provide stunning paver sealing results that will have your Citrus Park home looking simply stunning and keep it looking that way for years to come.
Get A Sealing To Preserve Your Citrus Park Pavers' Beauty
Pavers can add so much beauty and value to your home — but only if they look their best. Unfortunately, your pavers are bound to suffer from all sorts of wear and tear through the years from all sorts of factors: rain, UV rays, daily use, and general wear. Over time, this can leave your pavers looking far from their best, unable to provide the beauty and value you want.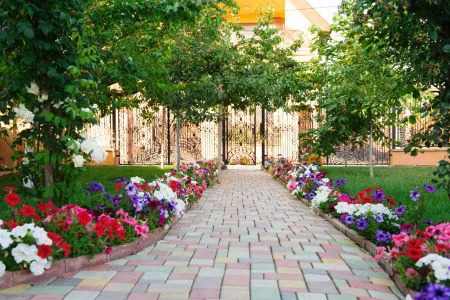 While you can't stop those factors from occurring, you can take steps to keep your pavers protected from them. To do that, you need to get paver sealing work done by our Citrus Park team. By having this work done on a routine basis, you can ensure your pavers remain safe from damaging elements so they'll look their best for years to come.
Top-Rated Paver Cleaning Services For Citrus Park
Making the best first impression on your friends and neighbors with the exterior of your home is important. But as your pavers age and spend more time being affected by the elements, it can be tough to keep up that impression. Too often, the elements leave your pavers looking more like an eyesore than something you're proud to show off. Fortunately, by contacting our Citrus Park team at Modern Paver Sealing, you can get your paver areas looking their best again with the help of our professional paver cleaning services. We offer thorough, high-quality work to get your property looking beautiful again.
Reviews & Testimonials on Modern Paver Sealing in Citrus Park, FL
There are currently no reviews or testimonials for Citrus Park, FL. Check back soon!

Home / Paver Restoration / Paver ReplacementReasons to Get Your Pavers SealedPavers are an excellent material for your Tampa home's hardscape installations, thanks to their beauty and durability. Of course, it's important to be diligent about...
Home / Paver Restoration / Paver ReplacementHow To Keep Your Pavers Looking NewPavers are a great investment for your Tampa property. You can use pavers in a variety of ways that are sure to make your property stands out from the rest. For...