We Offer The Best Bloomingdale Paver Sealing Services
Look no further for your paver sealing needs in the Bloomingdale area than Modern Paver Sealing. If you're in the market for paver services in the area, you need to look to the pros! Our experienced paver sealing professionals offer a number of top-rated services to help you fully enjoy your paver stone surfaces. Call us today if you're interested in any of the following:
paver cleaning
paver sealing
and more!
Expert Bloomingdale Paver Sealing At Your Service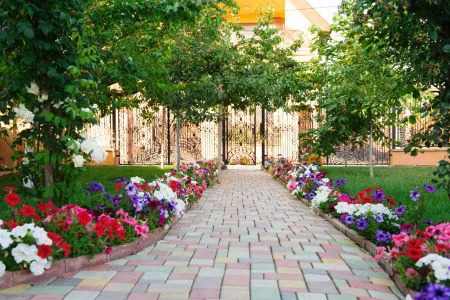 Sealing your pavers has many benefits to ensure you're investing your money wisely into a product that looks great and stands the test of time. The last thing you want is for your brand new paver stone areas to be stained from things like food grease, spilled drinks, leaf stains, or any other substances that may compromise your pavers. Sealing your pavers will allow you to clean and maintain them with little effort, helping you to protect your investment. Once your pavers are sealed, Modern Paver Sealing guarantees they are easier, faster, and cheaper to clean in the future.
Trust The Lead Paver Cleaning Company In Bloomingdale To Bring Your Pavers Back To Life
Paver cleaning in Bloomingdale not only improves the curb appeal of your property but helps to increase the value of your home. Our highly qualified and trained staff uses effective methods that are not only eco-friendly but also safe for you and your family.
Modern Paver Sealing guarantees that the end result will be of a superior level of cleanliness without any damage. Don't wait any longer. Call us now and schedule your service with our paver cleaning company for your Bloomingdale home, where we always put the customer first!
Reviews & Testimonials on Modern Paver Sealing in Bloomingdale, FL
There are currently no reviews or testimonials for Bloomingdale, FL. Check back soon!

Home / Paver Restoration / Paver ReplacementReasons to Get Your Pavers SealedPavers are an excellent material for your Tampa home's hardscape installations, thanks to their beauty and durability. Of course, it's important to be diligent about...
Home / Paver Restoration / Paver ReplacementHow To Keep Your Pavers Looking NewPavers are a great investment for your Tampa property. You can use pavers in a variety of ways that are sure to make your property stands out from the rest. For...