How To Keep Your Pavers Looking New
Pavers are a great investment for your Tampa property. You can use pavers in a variety of ways that are sure to make your property stands out from the rest. For instance, you can use them to construct a walkway, a driveway, or many other essential hardscapes. No matter how you use pavers, you'll find them to be a great building material because of the many qualities they have to offer:
increased property value
better curb appeal
ease of maintenance
excellent durability
But you won't be able to enjoy those qualities to the fullest if you just sit and forget your pavers. They need an extra bit of care and attention to ensure they continue looking great and going strong for years to come. So, whether you decide to get a paver driveway, walkway, or any other paver installation, make sure you give that installation this easy but essential care: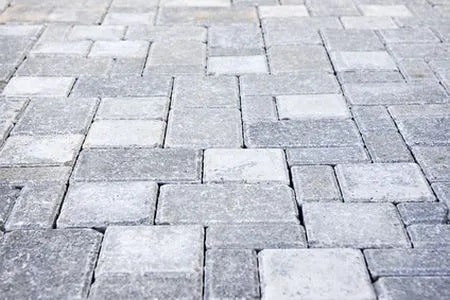 Sweep Away Dirt and Debris
Dirt and debris may seem unimportant in the grand scheme of maintaining your pavers, but you'll want to stay on top of sweeping all of that away. After all, this debris can scratch the finish on your pavers and develop into stains if left unattended too long after rain. So, don't underestimate this problem: be diligent about sweeping away the debris.
Remove Stubborn Stains Cleaning Solutions
You can be as diligent as possible where debris is concerned, but inevitably, your pavers are going to be marred by unsightly stains. When this eyesore affects your pavers, you complete routine cleaning them before stains set in. To do that, make up a cleaning solution from one gallon of water and sixteen ounces of dish soap. Use a stiff-bristled brush to loosen ground-in stains, and then thoroughly rinse your pavers off. Or, to make things easier, you could hire a professional that offers paver cleaning services.
Have Damaged Pavers Replaced
Not all paver problems can be solved with cleaning. At some point, some of your pavers are bound to suffer breakages. When that happens, your only choice will be to have them replaced. Fortunately, the replacement process will highlight the beauty of pavers, as you can simply replace individuals rather than entire sections of your hardscapes.
Get Your Pavers Sealed Once a Year
Perhaps the most helpful thing you can do to maintain your paver installations is to invest in a paver sealing service once every year. Sealing will protect your pavers from weed and moss growth, fading, discoloration, and general wear and tear. Thats's why paver sealing is an easy yet effective way to keep your pavers looking great.
For the most effective paver sealing, you need to leave the work in the hands of an experienced professional. In the Tampa area, that professional should be Modern Paver Sealing. With years of experience in the industry, our paver professionals will help to keep your pavers looking great, thanks to our unbeatable quality of work.