Reasons to Get Your Pavers Sealed Once a Year
Pavers are an excellent material for your Tampa home's hardscape installations, thanks to their beauty and durability. Of course, it's important to be diligent about caring for them. After all, their great qualities could suffer over time as they remain exposed to a number of problems that are common to exterior installations — such as:
weed and moss growth
UV ray damage
water damage from rain
general wear from foot and vehicle traffic
Though you can't stop Mother Nature from doing her thing, you can do something to keep your pavers protected from all of that. That something is to get your pavers sealed yearly. With routine sealing, you can ensure your paver-constructed installations will always look their best. After all, a paver sealing service provides the following protective benefits: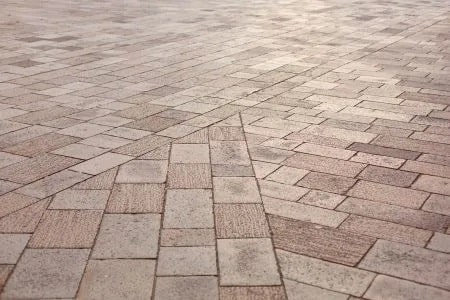 Weed growth can quickly leave your pavers looking far less than their best. All the while, they can lead to damages that could require you to get your pavers replaced. You'll want to prevent weeds from sprouting up between your pavers, and you'll find paver sealing to be just the thing to keep this problem at bay.
Makes Routine Cleaning Easier
When you invest in any installation for your property, you need to consider the maintenance work you'll put into it through the years. After all, you don't want to invest in an installation where upkeep will be a headache for you. When it comes to your pavers, the easiest way to maintain your paver surfaces is scheduling routine sealing work.
Pavers are a valuable and sometimes costly material. You'll want to make sure you get plenty of years of dependable use out of them. To do that, you need to reduce the amount of wear and tear they'll suffer on a daily basis. The best way to keep your pavers safe from unneeded deterioration is to be diligent about getting them sealed once a year. You can also invest in paver repairs to fix any deterioration that's already occurred.
At the end of the day, you may be sold on getting pavers installed because of two qualities they can bring to your home: beauty and value. You'll want to enjoy those qualities for many years to come, and a great way to do that is to keep them looking great and going strong with routine sealing work. With a paver sealing service, the material will stay intact and look amazing for years to come.
Get Quality Paver Sealing Services From Us
To get the most out of your paver sealing service, you need to have that work handled by the experienced pros at Modern Paver Sealing. Our experienced paver sealing team offers only the highest quality work that's guaranteed to keep your pavers going strong for a long time.