Your Paver Sealing Company in Tampa, FL
Nothing makes your Tampa home stand out quite like beautiful pavers can, and nothing beautifies pavers quite like paver sealing services. Do you want to enjoy the kind of beauty that only pavers can offer? If so, you need to call the pros at Modern Paver Sealing today. Our experienced paver sealing professionals offer a line of quality services that are guaranteed to get your pavers looking simply stunning in no time at all:
paver cleaning
paver replacement
paver repairs
We are the experts in all kinds of paver services, meaning when you hire us to take care of your pavers, you're signing up for complete satisfaction and a beautiful exterior that is highlighted by clean, fresh-looking pavers.
Your Tampa Paver Sealing Team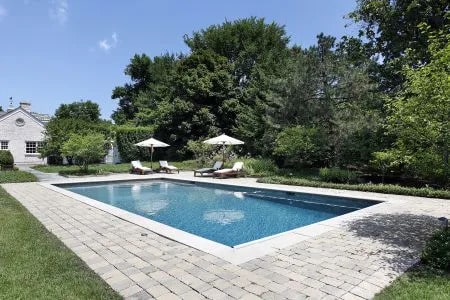 Pavers are resilient and will stand strong in the face of much use and wear. But they aren't completely immune to the effects of daily wear and tear. If left unprotected from the elements like strong UV rays and rain, your pavers can suffer from discoloration, mold growth, and even cracks or chips. In time, your pavers could wind up looking far from their best. Their lifespan could even become greatly reduced.
Although you can't do anything to shield your pavers from the elements completely, you can take steps to keep them protected from the worst of it. To do that, you simply need to schedule routine paver sealing work with our Tampa pros. This work will provide a protective barrier between your pavers and the elements that's sure to keep your pavers looking great and going strong for many years to come.
Paver Cleaning & Care For Tampa Homes
Our technicians aren't only great at paver sealing. They are also adept at providing superior paver cleaning services for your Tampa home, not to mention first-rate customer service for you and your family. We will take the utmost care in cleaning your pavers, so they don't get damaged during the cleaning process. Our methods do no damage to your pavers, as well as prevent the regrowth of algae and molds. Trust your home to our local paver cleaning experts today. You will be amazed at how well our affordable services work to brighten and beautify your home!
Reviews & Testimonials on Modern Paver Sealing in Tampa, FL
They were very responsive and easy to deal with.

Home / Paver Restoration / Paver ReplacementReasons to Get Your Pavers SealedPavers are an excellent material for your Tampa home's hardscape installations, thanks to their beauty and durability. Of course, it's important to be diligent about...
Home / Paver Restoration / Paver ReplacementHow To Keep Your Pavers Looking NewPavers are a great investment for your Tampa property. You can use pavers in a variety of ways that are sure to make your property stands out from the rest. For...