Your Paver Sealing Company In Land O' Lakes, FL
You should strive to make sure your Land O' Lakes pavers always look their best, and a great way to do that is to invest in paver sealing services. If you're in the market to get paver services for your home, look to the pros at Modern Paver Sealing. Our experienced team offers a line of quality paver sealing services that will help to get your home's hardscape looking its very best again. Call our paver professionals today if you're in the market for any of the work we proudly offer:
paver replacement
paver repairs
paver sealing
and more!
Call Our Land O' Lakes Team For Paver Sealing Work Today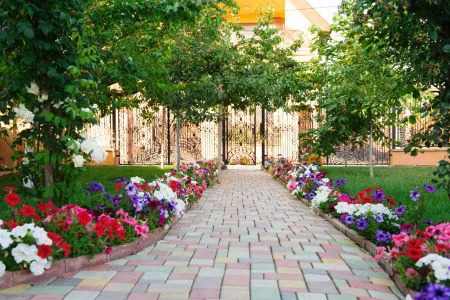 Pavers can add a great deal of beauty and value to your home — but only if they're in quality condition. Unfortunately, they're also likely to suffer daily wear and tear from the elements and the foot traffic they'll endure day and night. Though you can't do anything to stop these damaging factors, you can keep your pavers protected from them by investing in a paver sealing service. For the best results, you need to get this work handled on a routine basis by a trusted pro like Modern Paver Sealing.
Land O' Lakes Paver Cleaning From The Pros
Our customers in Land O' Lakes can rely on our pros for outstanding paver cleaning, sealing, and restoration services. We offer a range of paver cleaning services, including:
Mold, Algae, And Fungi Removal
High-Pressure Surface Cleaning
Polymeric Sand Removal
Efflorescence And Stain Remover
and more!
All of these services are important ways to keep up your paver areas. However, they shouldn't be attempted through DIY tactics by an untrained person. Paver cleaning should be carried out by experienced professionals with industrial-grade equipment. Call us today and schedule your professional paver cleaning service.
Reviews & Testimonials on Modern Paver Sealing in Land O, FL
There are currently no reviews or testimonials for Land O, FL. Check back soon!

Home / Paver Restoration / Paver ReplacementReasons to Get Your Pavers SealedPavers are an excellent material for your Tampa home's hardscape installations, thanks to their beauty and durability. Of course, it's important to be diligent about...
Home / Paver Restoration / Paver ReplacementHow To Keep Your Pavers Looking NewPavers are a great investment for your Tampa property. You can use pavers in a variety of ways that are sure to make your property stands out from the rest. For...