Temple Terrace's Leading Paver Sealing Services
To maintain your Temple Terrace home's curb appeal, you need to make sure it sports stunning paver installations that are well taken care of with paver sealing. Are you thinking about getting paver sealing services for your beautiful paver installations? If you are, you need to call our team of committed specialists at Modern Paver Sealing. Our dependable paver sealing experts can keep your pavers looking their best, thanks to the many great paver cleaning services we proudly offer.
Quality Paver Sealing In Temple Terrace
Your pavers won't be able to maintain your Temple Terrace home's curb appeal and resale value if they're worn out and unsightly. Unfortunately, a number of things will wear away at your pavers day in and day out, like UV ray exposure, water damage, and wear from daily foot traffic. While you can't stop these things, you can keep your pavers protected from them. To do that, call our Temple Terrace team for a paver sealing service. If you want to keep your pavers in the best condition possible, you need to invest in this work on a routine basis.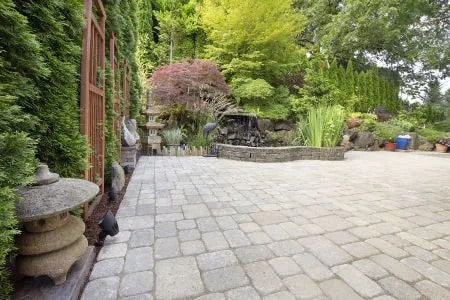 We Are Temple Terrace's Trusted Paver Cleaners
Other than paver sealing, Modern Paver Sealing also offers paver cleaning to Temple Terrace clients. Finding a paver cleaning company that can handle all the jobs you have with expertise is a no-brainer when you trust our experts. We offer a wide variety of services to help you keep your pavers in great shape. Whether you need to remove mold and algae or need re-sanding, we know you will be 100% satisfied. We want you to be completely happy with the results our professional paver cleaning services provide as well as the experience you have with us.
Reviews & Testimonials on Modern Paver Sealing in Temple Terrace, FL
There are currently no reviews or testimonials for Temple Terrace, FL. Check back soon!

Home / Paver Restoration / Paver ReplacementReasons to Get Your Pavers SealedPavers are an excellent material for your Tampa home's hardscape installations, thanks to their beauty and durability. Of course, it's important to be diligent about...
Home / Paver Restoration / Paver ReplacementHow To Keep Your Pavers Looking NewPavers are a great investment for your Tampa property. You can use pavers in a variety of ways that are sure to make your property stands out from the rest. For...