Top-Notch Paver Sealing In Riverview
When you need paver sealing services in Riverview, the only name to call is Modern Paver Sealing. We are proud to offer a wide range of paver cleaning, sealing, and restoration services for your home. As homeowners ourselves, we know that taking care of your home hardscapes is vital in keeping your property looking beautiful as well as retaining its value. That's why we are dedicated to giving our customers the best possible work and results when it comes to paver sealing, repairs, cleaning, and more. Call us when you need to have your pavers restored to like new!
Riverview's Source For Prime Paver Sealing
Your pavers are a big investment for your Riverview home, meaning you need to protect it so you can get a return on your investment! When you choose paver sealing from Modern Paver Sealing, you are taking the best possible care of your pavers. Paver sealing is an easy way to ensure that elements like UV rays, rain, moisture, and more won't mar the surfaces of your pavers. This service will protect your pavers for a long time, meaning they will continue to look beautiful and serve their purpose for years to come.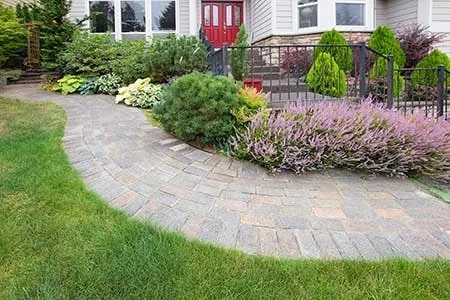 Our Modern Paver Sealing team focuses on customer service excellence alongside providing the best results in the quickest, most professional way possible. When your pavers look like they could use some extra attention, call us! We know exactly how to treat and seal your pavers so they will last and look stunning.
Trustworthy Paver Cleaning Services In Riverview
Whether it's removing mold, algae, and fungi or re-sanding your hardscape areas, we treat your Riverview home's assets carefully. We only use trusted techniques on your surfaces so that there's no risk of causing damage. Get service you can trust from our paver restoration professionals today!
Our paver restoration team is well trained and equipped to handle all your project needs. We remove stubborn algae growths and stains as well as prevent them from returning. With our paver cleaning methods, you'll enjoy longer times between cleanings, saving you money. Get service that lasts by choosing Modern Paver Sealing.
Reviews & Testimonials on Modern Paver Sealing in Riverview, FL
There are currently no reviews or testimonials for Riverview, FL. Check back soon!

Home / Paver Restoration / Paver ReplacementReasons to Get Your Pavers SealedPavers are an excellent material for your Tampa home's hardscape installations, thanks to their beauty and durability. Of course, it's important to be diligent about...
Home / Paver Restoration / Paver ReplacementHow To Keep Your Pavers Looking NewPavers are a great investment for your Tampa property. You can use pavers in a variety of ways that are sure to make your property stands out from the rest. For...