Seffner Paver Sealing Professionals
Modern Paver Sealing is dedicated to providing Seffner homeowners with superior paver restoration services. Your pavers are a resilient installation on your property, but they aren't invincible. With time, your pavers could start to chip, fade, or crack as they experience normal wear and tear. This is where our professional paver sealing team comes in! We can perform paver sealing on your paver stone surfaces to protect them from foot and vehicle traffic, weather elements, and more. This service can save you time and money on replacements in the future.
Top-Rated Paver Cleaning and Restoration Services In Seffner
Modern Paver Sealing is your best choice for Seffner paver cleaning and restoration services. Our experienced paver restoration technicians clean unsightly grime off your hardscapes and restore them to a like-new appearance. We love to help homeowners in Seffner to keep their hardscape areas looking great! If you need professional paver cleaning or restoration, call our number to schedule a free estimate. We offer:
Complete Paver Restoration Services
Exceptional Customer Service
Affordable Rates and Results That Last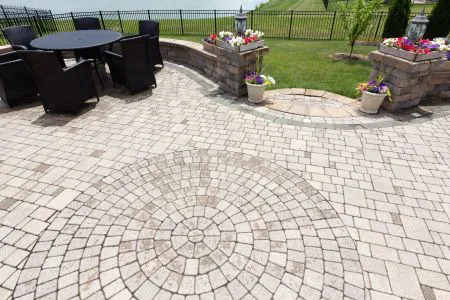 Seffner's Premier Paver Sealing Experts
Your Seffner pavers give your home a sense of style as well as functionality. If you want them to last and work their best, it's important to take care of them. Paver sealing is an affordable and overall simple way to protect your pavers from things like harsh sunlight, rain, and stains from rotting debris on the surface. These things can cause any colors on your pavers to fade or stain them, giving them a dull look.
With paver sealing services from Modern Paver Sealing, you'll love the refreshed look it will give your pavers, as well as the protection such a service will continue to offer as time goes on. Call us today to give your pavers what they need to stay beautiful as well as functional.
Reviews & Testimonials on Modern Paver Sealing in Seffner, FL
There are currently no reviews or testimonials for Seffner, FL. Check back soon!

Home / Paver Restoration / Paver ReplacementReasons to Get Your Pavers SealedPavers are an excellent material for your Tampa home's hardscape installations, thanks to their beauty and durability. Of course, it's important to be diligent about...
Home / Paver Restoration / Paver ReplacementHow To Keep Your Pavers Looking NewPavers are a great investment for your Tampa property. You can use pavers in a variety of ways that are sure to make your property stands out from the rest. For...