Thonotosassa's Most Reliable Paver Sealing Company
Thonotosassa homeowners know that Modern Paver Sealing is the number one team to count on when it comes to paver sealing and other paver services. We are committed to making sure our customers are 100% satisfied with the paver sealing services we offer because we know how important pavers are to the overall aesthetic of the home. Harmful UV rays, rain, algae, and more can make your pavers look dingy as well as break them down. With paver sealing and the other paver services we provide, you won't have to worry about your pavers looking dull. Our team of pros will restore, clean, seal, or even replace your pavers when they need it most, so call us the next time you have a paving project planned. We will be happy to help!
Thonotosassa's Top Paver Sealing Service
Paver sealing is a service that many homeowners in Thonotosassa often overlook. Your home's pavers might seem indestructible because they are made of stone. However, pavers can be affected by sun, rain, foot and vehicle traffic, and more. That's why it's vital to make sure your pavers are getting the care they need to stay functional as well as continue to make your home look great. At Modern Paver Sealing, we are the team to rely on for paver sealing. Our specialists have years of experience making sure that all kinds of paver surfaces, from sidewalks to driveways, are protected the way they need to be. When it looks like your pavers are in need of some help, call us for the best paver sealing services in Thonotosassa.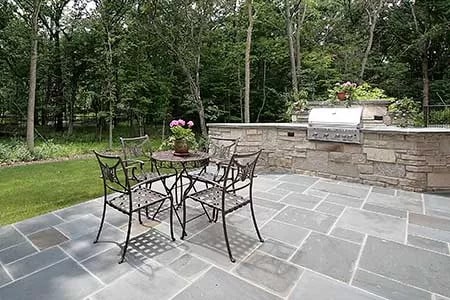 Amazing Paver Cleaning and Restoration For Thonotosassa Homes
Whether you need to remove mold and other organic growth or have polymeric sand removed, you can count on our paver cleaning and restoration specialists for all your Thonotosassa paver cleaning needs. What makes us different than others is our commitment to using advanced, modern cleaning techniques. It doesn't hurt that we treat our customers right too. Don't put your hardscape areas in inexperienced hands. Call our paver cleaning experts today.
Reviews & Testimonials on Modern Paver Sealing in Thonotosassa, FL
There are currently no reviews or testimonials for Thonotosassa, FL. Check back soon!

Home / Paver Restoration / Paver ReplacementReasons to Get Your Pavers SealedPavers are an excellent material for your Tampa home's hardscape installations, thanks to their beauty and durability. Of course, it's important to be diligent about...
Home / Paver Restoration / Paver ReplacementHow To Keep Your Pavers Looking NewPavers are a great investment for your Tampa property. You can use pavers in a variety of ways that are sure to make your property stands out from the rest. For...