Town 'N' Country's Top Paver Sealing Service
To maintain your Town 'N' Country home's curb appeal, you need to keep its exterior hardscapes looking great with paver sealing. This means you need to invest in a trustworthy company that maintain your pavers with the utmost care. The pros at Modern Paver Sealing want to be that company for you. Call us today if you're in the market for any of the great services we offer, like paver sealing, replacement, cleaning, and repairs.
Look To Our Town 'N' Country Team For Quality Paver Sealing Work
Your pavers are going to be exposed to a number of things that can wear away at them over time: UV rays, rain and flooding, foot traffic, and more. This exposure can leave your pavers in rough condition – one that can prevent it from improving your curb appeal and property value. Even though you can't do anything to stop these damaging factors from occurring, you can take steps to keep your pavers protected from them. Call our Town 'N' Country team to provide paver sealing work on a routine basis.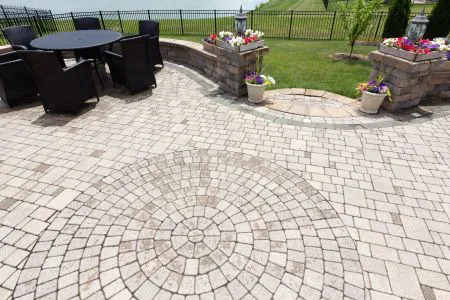 Superior Town 'N' Country Paver Cleaning
Our paver sealing team at Modern Paver Sealing also provides paver cleaning services in Town 'N' Country. We can clean your pavers using gentle, eco-friendly detergents as well as pressurized water. The paver cleaning services we provide will not only make your pavers look great, but will also help to preserve your paver areas for years to come.
Your home might need more regular paver cleaning services if:
you live in a space with lots of trees
you live near dirt roads or manufacturing plants
your environment has high humidity levels and frequent rain, which grows mold and mildew
If it's time to set up an appointment with a paver cleaning pro to clean your Town 'N' Country home's pavers, call Modern Paver Sealing to get started today.
Reviews & Testimonials on Modern Paver Sealing in Land O, FL
There are currently no reviews or testimonials for Land O, FL. Check back soon!

Home / Paver Restoration / Paver ReplacementReasons to Get Your Pavers SealedPavers are an excellent material for your Tampa home's hardscape installations, thanks to their beauty and durability. Of course, it's important to be diligent about...
Home / Paver Restoration / Paver ReplacementHow To Keep Your Pavers Looking NewPavers are a great investment for your Tampa property. You can use pavers in a variety of ways that are sure to make your property stands out from the rest. For...