Modern Paver Sealing: Valrico's Premier In Paver Sealing Services
Beautifully paved hardscapes can make your Valrico home stand out beautifully. One way to make sure your pavers stay looking great is to get paver sealing services. If you're looking to make your home stand out with stunning, protected pavers, then you need to look to the pros at Modern Paver Sealing. Our experienced specialists offer a line of services to get your pavers looking great year-round:
paver cleaning
paver sealing
paver repairs
and more!
Quality Paver Sealing Work In Valrico
Pavers are noted for their durability and longevity. Even still, they're not immune to general damages. Like any of your home's exterior installations, they're bound to wear down because of exposure to the rain, UV rays, and other damaging factors. Add general foot traffic and age, and you've got a combination for some serious wear to your pavers that can greatly affect their beauty and longevity.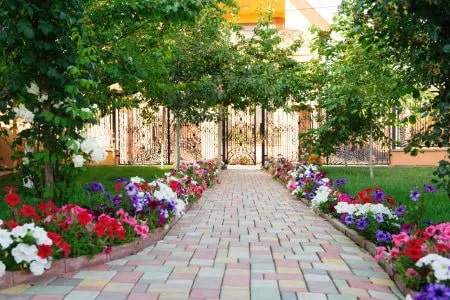 Though you can't do anything to stop these factors from happening, you can be proactive about keeping your pavers protected. To do that, you need to call our Valrico technicians for our paver sealing work. With routine sealing applications, we can keep your pavers looking great and going strong, no matter what kind of wear and tear they might be exposed to through the years.
Valrico's Paver Cleaning Pros
When you want to find a professional paver cleaning company in Valrico, turn to Modern Paver Sealing. You can depend on our local pros for high-quality paver cleaning, sealing, and restoration.
As a consumer, you want to choose the best company possible to ensure your paver cleaning job is done right and that results last. With our paver specialists, all of our work is carefully detailed to ensure long-lasting, beautiful results for your home's paver areas.
Reviews & Testimonials on Modern Paver Sealing in Valrico, FL
There are currently no reviews or testimonials for Valrico, FL. Check back soon!

Home / Paver Restoration / Paver ReplacementReasons to Get Your Pavers SealedPavers are an excellent material for your Tampa home's hardscape installations, thanks to their beauty and durability. Of course, it's important to be diligent about...
Home / Paver Restoration / Paver ReplacementHow To Keep Your Pavers Looking NewPavers are a great investment for your Tampa property. You can use pavers in a variety of ways that are sure to make your property stands out from the rest. For...