Modern Paver Sealing: Zephyrhills' Paver Sealing Experts
Paver sealing for your Zephyrhills home can increase your property value as well as your curb appeal. When you get a paver sealing service from Modern Paver Sealing, you are investing the time and money needed to ensure that your pavers will look great for years to come. Your pavers may be made from stone, but they aren't immune to the damage that algae, rain, and UV rays can do to them. That's why contacting Modern Paver Sealing for all kinds of paver services is the best choice for your hardscapes. We offer paver cleaning, sealing, and replacement to meet your pavers wherever they might be. Call us today to learn more about how we can help restore your pavers to their most beautiful state.
Finest Paver Cleaning In Zephyrhills
Algae, moss, mildew, mold, and lichen are bound to attack your hardscapes in Zephyrhills. These destructive microorganisms can eat away at the materials they are growing on, making them look dirty and unsightly. If you want to make sure your pavers stay in top quality condition, invest in paver cleaning services from Modern Paver Sealing.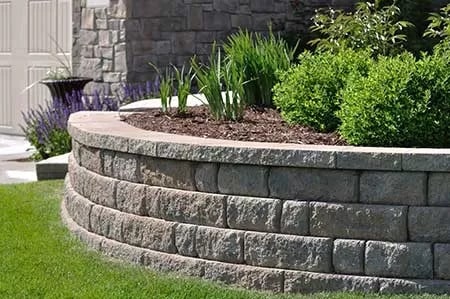 Our paver restoration technicians do a thorough job of removing these destructive natural forces from your hardscape areas so they can stay looking beautiful. Paver cleaning services like efflorescence and stain removal are formulated to eliminate ground-in dirt, traffic marks, and iron stains while being environmentally friendly. Get paver cleaning services done right by contacting Modern Paver Sealing today.
Zephyrhills Homeowners Will Love Our Paver Sealing Services
Paver sealing is one of the best ways to protect your pavers, as well as improve their longevity. When rain and debris mix on your pavers, they can leave dingy stains that sink into the stone. With paver sealing, your pavers will be safe from anything that could stain or mar them, including the growth of algae or mold. Protected pavers will last years longer than unsealed ones, giving your home a beautiful aesthetic while also boosting its property value. Pavers are an attractive investment that you don't want to lose, so calling Modern Paver Sealing for our services is a smart decision to make. Our professional paver sealing experts will treat your pavers with the utmost care while also making sure they are properly sealed. When you think your pavers could use a sealing service, call on us!
Reviews & Testimonials on Modern Paver Sealing in Zephyrhills, FL
There are currently no reviews or testimonials for Zephyrhills, FL. Check back soon!

Home / Paver Restoration / Paver ReplacementReasons to Get Your Pavers SealedPavers are an excellent material for your Tampa home's hardscape installations, thanks to their beauty and durability. Of course, it's important to be diligent about...
Home / Paver Restoration / Paver ReplacementHow To Keep Your Pavers Looking NewPavers are a great investment for your Tampa property. You can use pavers in a variety of ways that are sure to make your property stands out from the rest. For...